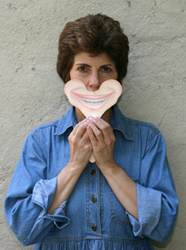 Bio
Diane Shapiro has worked with other people's images for nearly three decades.
In 2005 she launched her company, image insight. Diane works one-on-one with photographers (beginners to pros), helping them take their images to the next level.

In addition to working privately with clients, she conducts workshops and speaks to camera clubs and professional associations. (Click on "workshops etc" for a current schedule).


Diane is represented by Peter Arnold, Inc., one of the best known and highly respected
commercial stock photography agencies specializing in wildlife and nature imagery.
She is a member of ASPP (American Society of Picture Professionals), PWP (Professional Women Photographers), and NANPA (North America Nature Photography Association), in which she is Co-Chair of Portfolio Reviews for NANPA's Annual Summit.

Diane began her total immersion into photography in the 1990's at The Image Bank, when it was the largest stock photography agency in the world. As Director of the Photo Library, she ran a two-million image archive. Working regularly with Image Bank's network of 70 inter-
national offices, she developed a thorough understanding of the complexities of the global marketplace.
At the Photo Library for the Wildlife Conservation Society (headquartered at the Bronx Zoo), Diane reorganized the 250,000-image archive, based on marketability. She edited all in-house images and, to broaden coverage, solicited the work of a dozen outside photographers.
Her work has been published in high profile, commercial venues – including nine calendars, dozens of greeting cards and photo products (magnets, journal covers, matted prints), as well as children's card and board games.

Editorial credits include newspapers (the New York Times, USA Today, etc.), magazines (Wildlife Conservation, Weekly Reader, etc.), a wide range of books for adults and children, as well as annual reports, brochures, and zoo exhibits.

Contact Diane via phone (914.787.8590) or e-mail (diane@image-insight-consulting.com).